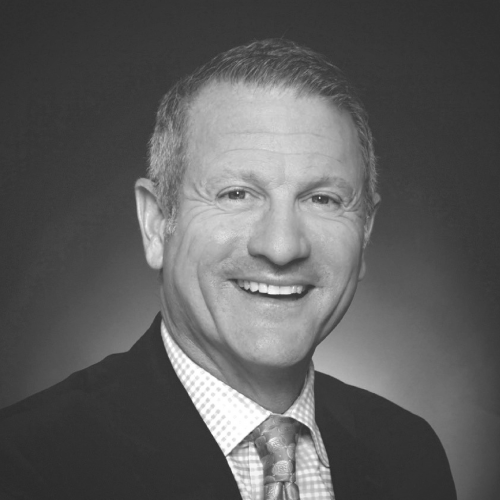 President, General Manager
Michael O'Shea
Michael O'Shea is President and General Manager of ASMG's radio group. He has been with the company since its beginning in 2013. In addition to overseeing all day-to-day managerial duties with ASMG he also coordinates National Sales responsibilities.
Michael has worked in commercial radio for over 40 years and in upper management for the past 30-plus years, with CEO, COO and President tours-of-duty in Seattle, Los Angeles, Chicago and others.
Michael started in radio when he was a teenager, as a radio deejay in the Midwest where he grew up and advanced into radio programming with stations in markets such as Dallas, Miami, Cincinnati, Seattle, San Francisco and Los Angeles. He has twice been named Program Director of the Year by Billboard Magazine and was inducted into the Texas Radio Hall of Fame in 2008.
In addition to radio Michael is an avid aviation enthusiast, having held a Private Pilots License for over 40 years. He's also an avid astronomer and serves as a docent at Santa Rosa's Robert Ferguson Observatory, where he operates the observatories large telescopes for the public and speaks to groups of all ages on astronomical subjects, including planets, stars and deep-space objects.
VP of Programming & Operations
Jim Murphy
Jim Murphy is VP/Programming & Operations for Amaturo Sonoma Media Group and its 9 Santa Rosa radio stations. Jim has been with ASMG and its predecessor Maverick Media since 2011. During his tenure, the company has enjoyed market leadership in several formats. Jim manages KZST, KSRO, Froggy 92.9, 97.7 The River, Hot 101.7, 102.7 The Wolf, Oldies 107.9, Country Legends 99.1 The Bull, and 93.7 Jazzy. Additionally, Jim has been involved in developing the annual Country Summer Music Festival and in strengthening the company's digital assets. Prior positions include operations manager at KBAY and KEZR in San Jose, program director at WHDH Boston, and general manager positions at stations in the northern Boston metro. Jim is a graduate of the University of Notre Dame.
Tel::707-528-4434 Ext. 128
Vice President of Sales
Steve DiNardo
Steve DiNardo is Vice President of Sales for Amaturo Sonoma Media Group's radio, digital, and print properties with responsibility for revenues and the sales organization. He joined the company in February of 2023, after a decades-long career managing various San Francisco radio and digital properties.
Steve's Bay Area radio experience includes Sales Management and Market Management positions at CBS Radio's All News KCBS, the founding of Alice 97.3, as well as iconic brands like KOIT, 99.7 KMVQ, and KBLX. Additionally, Steve worked in National Sales in New York City and was National Sales Manager for heritage All News WCBS-AM. He began his career in Boston while in college and has worked in broadcast media for the vast majority of his professional life.
Steve has served as Chairman of the Northern California Broadcasters Association as well as the President of the Bay Area Society for Radio and Television. As a member of a musical family, Steve enjoys playing music with his 3 brothers and lifelong friends for relaxation.
Tel::707-528-4434 Ext. TBD
Key Accounts Sales Manager
Kevin Wodlinger
Kevin Wodlinger is Amaturo Sonoma Media Group's Key Accounts Sales Manager. Kevin has been in the radio industry most of his life and has built and managed markets from Missouri to Santa Barbara over the last four-plus decades. He holds certifications in both branding and recruiting.
Past positions include Sales Manager/General Manager, KTYD AM-FM, Santa Barbara; Owner, KRMO-KKBL, Monett, Missouri; Sales Manager and Market Manager, Cumulus Media, Grand Junction. Kevin started and operated The Monett Shopper from 1988-1993 and built 100.1 FM licensed to Cassville, Missouri in 1993.
Kevin's passion is helping people solve problems. He is inspired by his team and thrives on their success in serving the community.
Kevin has a BA in Philosophy from the University of Denver, where he also minored in German. When not working he can be found snow skiing, mountain biking, hiking, reading, learning, and running with EllaLaDoodle.
Read a note from Kevin here.
KSRO Sales Manager
Cathy Slack
Cathy Slack, a proud 4th generation Sonoma County resident, is KSRO Sales Manager and Senior Account Manager for ASMG as well as a voice-over actor for the radio stations. She has worked in radio since 2004.
Cathy is deeply involved in the local community. She is most proud of her work in collaborating with elected officials to found Rohnert Park's popular Friday Night Markets. In 2011 she received the "Spirit of Sonoma County Award" from the Sonoma County Economic & Development Board.
Cathy has also enjoyed a long career as a working musician and is currently a lead singer with the North Bay band The Poyntlyss Sistars.
Business Manager
Christie Dale
Christie Dale is the Business Manager for Amaturo Sonoma Media Group. Her years of experience in accounting and office management make her the backbone of day to day operations. She enjoys working with numbers and brings structure and accountability to the creative team.
Christie is a lifelong Sonoma County resident and studied at Santa Rosa Junior College.
Tel:707-528-4434 Ext. 173
Editor-In-Chief, NorthBay biz Magazine
Jason Walsh
Tel::707-528-4434 Ext. 173
Traffic Director, Promotions Director, Sales Rep., and On-Air Personality
Jenn Routh
Jenn is truly a jack of all trades. Jenn is the Traffic Director for Amaturo Sonoma Media Group, as well as the Promotions Director for Froggy 92.9 and 97.7 The River. Additionally, Jenn is the Arts and Entertainment Sales Rep as well as a Producer for Country Summer Music Festival. Jenn is a beloved On-Air Personality. You can listen to Jenn 3:00 PM-7:00 PM on Froggy 92.9.
Tel::707-528-4434 Ext. 112
Director of Digital Marketing
Karma Hughes
Regional Account Manager
Mike Carroll
Mike Carroll is a Regional Account Manager for Amaturo Sonoma Media Group.  Mike's career has spanned accounts and agencies both local and national, starting in New York at Young & Rubicam on the Johnson & Johnson Band-Aids account.  He then transferred to their San Francisco division and covering their Chevron account.  Next it was a move to television direct retail sales for then NBC affiliate KRON-TV. "This was a great position for me, but most importantly, it afforded me a chance to meet the one and only Bill Graham one night in the city!" he says with a smile.  As a weekend musician himself, this was a special moment.
Next it was a position in San Francisco cable advertising "When Cable was cool," Mike says.  Followed by a run at 107.7 The Bone and KCBS 740AM.  "I initially made the move North to Marin and Sonoma County to be with my family, but quickly learned I loved the business up here even more.  It's a joy working face to face with great people right here in town, and this year I'm celebrating over a decade at Amaturo Sonoma Media Group."
Tel:707-528-4434 Ext. 121
Senior Marketing Consultant
Denise Stevenson
Marketing Consultant
John Isaacs
Tel::707-528-4434 Ext. 127
Marketing Consultant
Laura Kay Tew
Sales Marketing
Becci Pell
Digital Marketing
Jasmine Johnstone